CONCRETE REPAIR BRISBANE & BEYOND
Confirma™ has extensive concrete repair experience, training and knowledge. We offer only the highest quality repair services for damaged concrete along the eastern seaboard. Our team advise our clients on the best solutions from the initial concrete diagnosis to the know-how of concrete rehabilitation. That includes providing the necessary repair systems to deliver a quality end product for our clients.
High-Performance Concrete Repairs Sunshine Coast, Brisbane & Gold Coast
Concrete structural failures are a major concern for engineers and developers around the world. In Australia's South East Queensland, Confirma™ clients are most commonly dealing with buildings and structures weakened by defective waterproofing and concrete cancer.
These common problems create serious safety issues that often require immediate repair work.
Traditional concrete repair methods can be highly disruptive, which can take months to complete. At Confirma, we have a proven track record of offering innovative solutions to these challenging problems, often keeping the building in operation.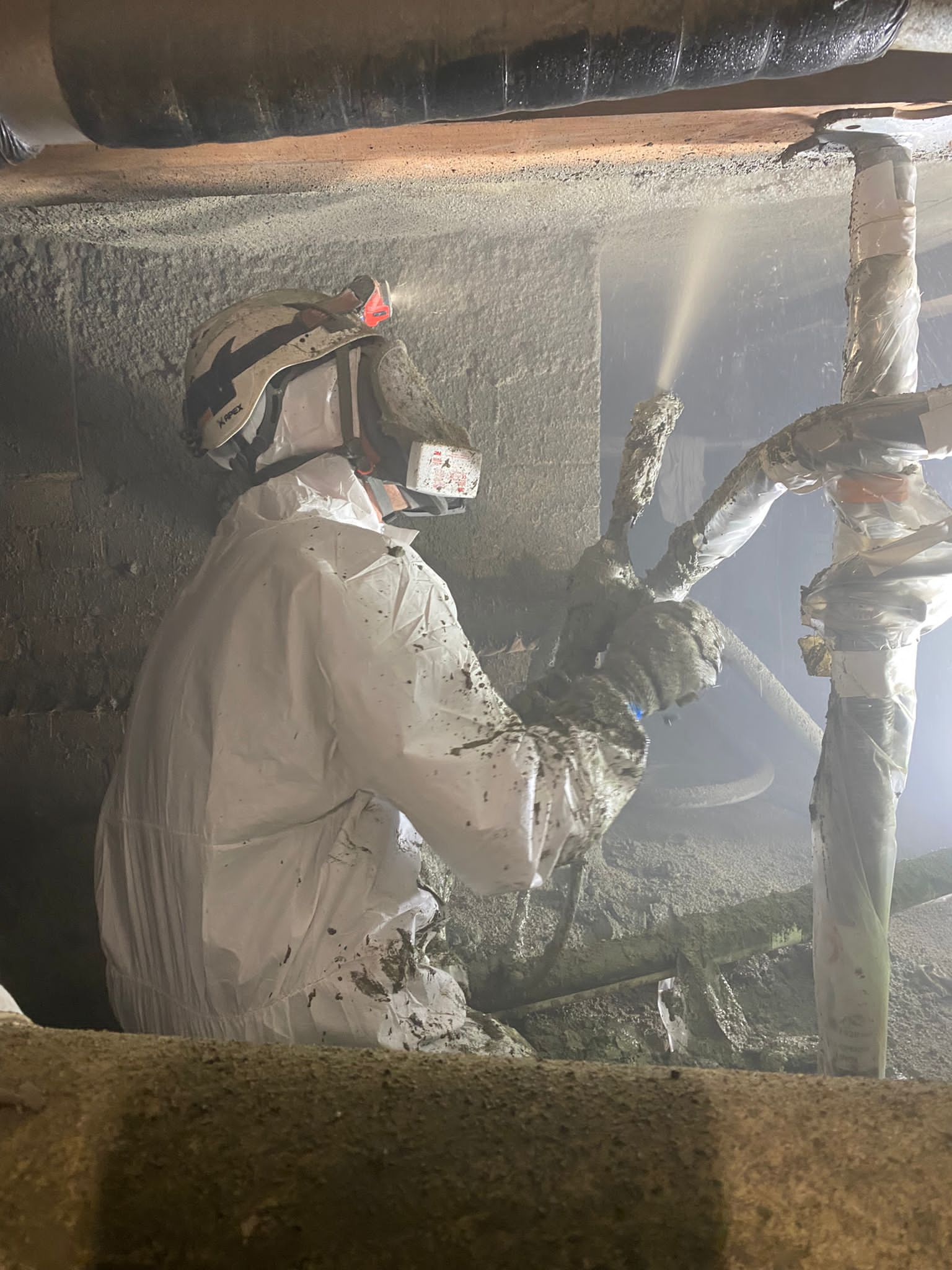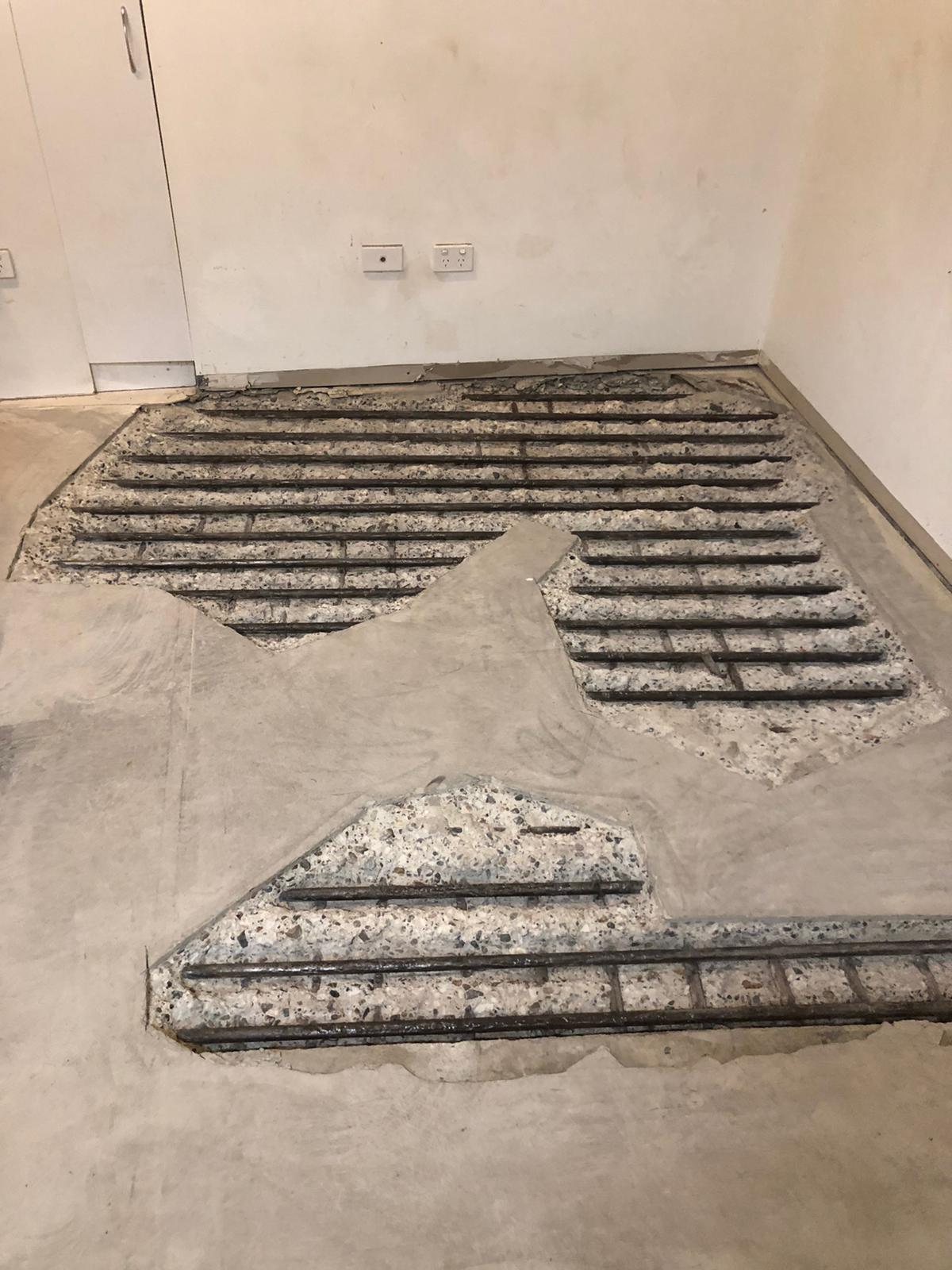 Non-intrusive concrete repairs Brisbane
Confirma™ specialises in the latest non-intrusive repair treatment which can significantly reduce the timeframe and financial hit compared to the traditional concrete repair methods.
Our innovative solutions provide long-lasting results when restoring the integrity of failing concrete structures. Our services will help you identify the true cost of your damaged or old concrete problems and most importantly what you can do to avoid issues before cracks start to appear.
Cold joint concrete repair
Some problems requiring our innovative concrete repairs may only seem minor. A common one of these is cold joint repairs.
Cold joints are potential weak spots in concrete structures that are formed when there is a delay between different concrete pours. The first batch of concrete may start to set before the second pour which means the two pours will have a physical joint between them. Sometimes these delays are unavoidable, however, it is still important to rectify the issue.
Cold joints in hardened concrete slab surfaces can sometimes be confused with a concrete crack. Both cold joints and cracking voids allow water to pass through which can lead to concrete cancer and cause the structure to fail.
Confirma™ provides expert solutions for cold joint concrete repair with a full diagnosis to find the right method for restoration. We can cater to all requirements for protection and concrete repair in Brisbane, South East Queensland and the wider eastern seaboard.
Spalled concrete refers to deterioration or damage that often results in the flaking, chipping, or breaking off of the concrete surface, exposing the reinforcing steel bars. Spalling occurs as a result of freeze-thaw cycles, chemical exposure, effects of Alkali-Silica Reaction, moisture penetration, structural stress (such as corrosion of the steel reinforcement), improper installation, or poor finishing techniques.
The spalling of concrete can lead to a rough, uneven surface, which not only compromises the aesthetic appearance of the concrete but also affects its structural integrity over time if left untreated. Spalling concrete affects a range of different structures, both commercial and residential – from tanks to framed buildings, and more.
More serious concrete issues can occur if concrete spalling repairs aren't made in a timely manner, such as concrete cancer. Concrete cancer is where spalling spreads to surrounding concrete slabs, and concrete cancer repair is ultimately more expensive and complex than it is in its early stages. Confirma™ will promptly address spalled concrete in any concrete floor slab, taking into account concrete thickness, performing proper surface repair, eliminating bond breaker agents, and using the appropriate concrete mixture to restore your structure's integrity and functionality.
At Confirma™, we repair spalling concrete with modern solutions tailored to suit your existing concrete structure after completing an in-depth diagnosis of the concrete spalling. Whether we remove the damaged areas, apply the appropriate patching material, or repair the compounds, our concrete spalling repair service will ensure you receive the best repair material to prevent concrete spalling from reoccurring.
Innovative Solutions For Concrete Repairs Brisbane
Concrete has been a universal building material for thousands of years, however, the requirements of concrete are constantly changing. Modern techniques for reinforcing concrete during the construction phase can lead to new problems with structural integrity over time. Whether you are a commercial or residential client needing solutions for spalling concrete, weak concrete, concrete cancer or crack repair, you can trust only the most innovative methods to deliver long-term results and high quality concrete repair outcomes.
The high-quality repair materials and systems that our highly trained team use are able to achieve durable repairs, restoring the load-bearing capacity of the concrete structure.
Our concrete repair services don't stop at surface-level defects and deteriorations – we go right down to your structure's concrete protective layer. Our restoration of the concrete cover involves techniques such as surface preparation, targeted repairs, and the application of a protective coating to enhance its durability and resistance to environmental elements.
Our High-Performance Concrete Repair Systems include:
Sprayable Coarse Repair Mortars
Duromer Repair Mortars High Strength and Fast Setting
High-Performance Acid Surface Protection
Systematic Manhole & Sewer Structure Repair
Levelling Screeds
Dampness Prevention & Restoration Systems
Why Choose Confirma™ for Concrete Repairs in Brisbane
Our skilled team has the expertise to identify the root causes of spalling concrete and develop effective repair strategies. Whether it's utilising advanced techniques such as concrete crack injection Brisbane-wide or implementing specialised reinforcement methods, we ensure that your unsound concrete is restored to its optimal strength and functionality.
If you would like more information or have a specific need that you would like to discuss, please get in touch.